An evaluation of your condition may include a physical exam and diagnostic testing such as an X-ray or MRI. These services are conveniently located within the facility. The advantages of digital X-rays include less radiation than traditional X-rays and allows for films to be viewed and stored on a computer for immediate availability. 
Digital x-rays are a form of filmless imaging that takes a picture of the inside of your body and allows our physicians to diagnose your condition. The images are then electronically sent to a computer so that photos can be viewed immediately, and stored at our office so that they are immediately available anytime.
Other diagnostic imaging available at FORM Hand, Wrist & Elbow includes Open MRI.
An MRI (Magnetic Resonance Imaging) is a test that uses a magnetic field and pulses of radio wave energy to make pictures of structures inside the body and is often requested when different information is needed that cannot be seen with an X-ray, ultrasound, or computed tomography (CT) scan. 
Open MRI machines have top and bottom magnetic areas and do not enclose a patient. The space between the two sides often alleviates any claustrophobia that a patient may experience during a traditional closed MRI. Our state-of-the-art equipment allows us to offer patients a relaxed and comfortable experience while providing doctors the highest quality of medical images. We are proud to offer the only Open MRI in Fremont.
Call today to schedule your appointment!
Our MRI is accredited by the ACR.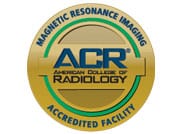 Patient Consent Form
MRI Screening Questionnaire
MRI, or magnetic resonance imaging, is a sophisticated way of looking inside the body to diagnose physical conditions. MRI uses magnets and radiofrequency waves to create images of shallow cross-sections of your body.
What is different about an Open MRI?
An Open MRI is a type of MRI machine that allows the exam to be done without the patient being fully enclosed in the machine. This state-of-the-art equipment at Open MRI of Fremont allows us to offer patients a relaxed and comfortable experience while providing doctors the highest quality of medical images. We are proud to offer the only Open MRI in Fremont.
MRI has been used extensively over the past 20 years and has been shown to be the most effective, safe, and painless means of examining the body's interior. The patient is not exposed to harmful radiation during an MRI exam.
How do you prepare for yourMRI?
Please wear comfortable clothes, and avoid wearing jewelry, watches, underwire bras, and any clothing with snaps or zippers near the area that will be scanned. If you have any metal in your clothing, you will be asked to change into a gown. Metals can also be found in deodorant, make-up, hairspray, and mascara, so please refrain from wearing these items.


It is very important that you tell us if you have any kind of metal in your body, including pacemakers, cochlear implants, prosthetics, and aneurysm clips. Also, inform us if you are in your first trimester of pregnancy.


Unless you have taken a sedative or other medication, you shouldn't need to be accompanied. If you do have guests, they are welcome to stay in our comfortable waiting area.
What happens during the exam?
Plan to spend up to an hour at your appointment. You will be shown to a specially shielded room and asked to lie on the deck of the MRI machine. The room is shielded to prevent the powerful magnet from disturbing outside machinery and metal. Pillows and blankets are available to make you comfortable. The machine makes a soft thumping sound during the test. The technician, who will be seated at a workstation looking into the MRI room, will let you know what to do and how the exam is progressing. You can also talk to the technician at any time.
What happens after the exam?
The images are viewed and interpreted by a world-renowned group of board-certified radiologists who have read thousands of MRI images. The radiologist will forward the results to your doctor within 24-48 hours. Your doctor will discuss the results with you.
Do you have to lie still the whole time?
Yes. It is important for the quality of the images that you lie as still as possible.
Yes. We have a CD/iPod player that you can listen to with headphones while you are in the machine. You can also feel free to bring in a CD of your choice or your personal iPod to listen to during your procedure.
Can you have someone in the room with you?
Yes. You can have a friend or family member in the room with you to talk to you or hold your hand during the scan. Your friend or family member will have to be checked to make sure that they don't have any metal in their clothing, anything metal in their pockets, or a metal prosthesis or pacemaker, as these could interfere with the scan.
Will you be given medication?
No, we do not offer medication. But your doctor may prescribe a sedative for you if you are claustrophobic. If you do take a sedative, make sure you have someone drive you to and from our facility.
How soon will your doctor get the results?
Your doctor will have a report within 24-48 hours from a highly skilled radiologist.
What types of insurance do you accept?
We accept most insurance plans. Please contact our office for more information.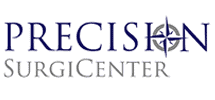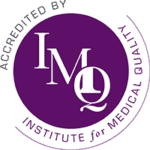 Outpatient Surgery Center
If your condition requires you to have surgery, Dr. Besh can perform most procedures in our advanced, onsite outpatient surgery center. Precision SurgiCenter is a state-of-the-art surgery center with friendly and professional staff to guide you through your surgery experience efficiently and make sure you have the best surgical experience possible. The SurgiCenter offers patients the opportunity to have selected surgical and procedural services performed safely outside of the hospital setting, with the convenience of recovering in your home, which generally makes recovery time easier than an in-hospital stay.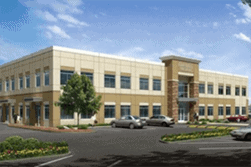 At the SurgiCenter, we provide care in a relaxed environment. We make patient comfort our number one priority.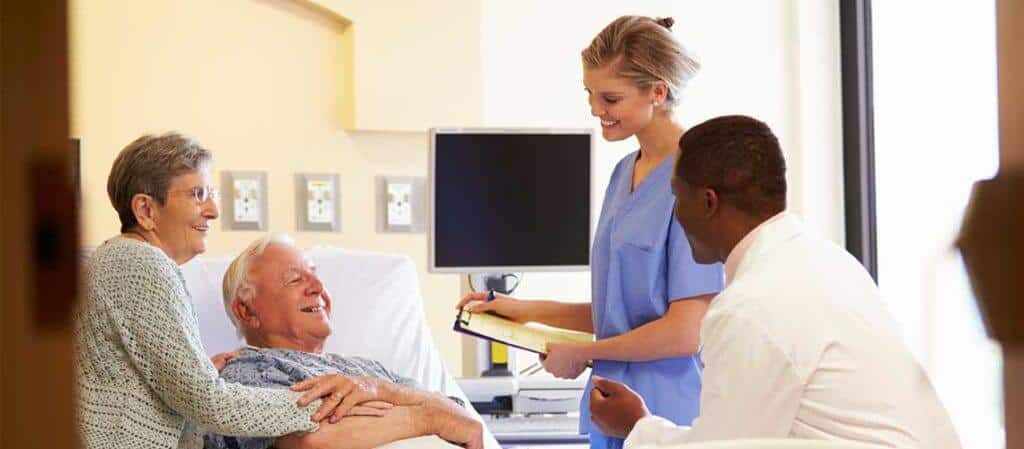 Our patient-friendly facility features:
Comfortable seating
Wi-Fi Internet access
Television
Current reading materials
Coffee & snacks available for waiting family & friends
Our staff strives to provide:
A faster turnaround time than other facilities
Less paperwork and testing before your surgery
Dedicated staff around the clock for post-op care
Call today to schedule your appointment!
Contact Information
Phone: (510) 480-3700
Fax: (510) 494-0804
Location
39180 Farwell Dr.
Fremont, CA 94538
Hours
Mon-Thurs: 6:00 am – 4:30 pm
Fri: 6:00 am – 4:00 pm
Sat-Sun: Closed