Bay Area's Top-Rated
Hand, Wrist & Elbow
Specialist
Bay Area's Top-Rated Hand, Wrist & Elbow Specialist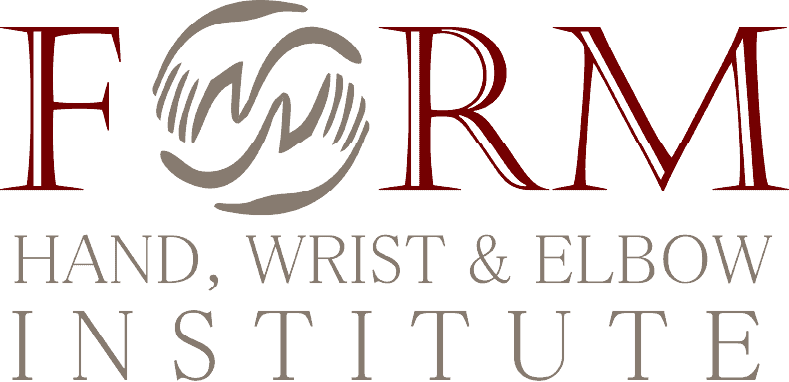 Ask a Question
or Book Online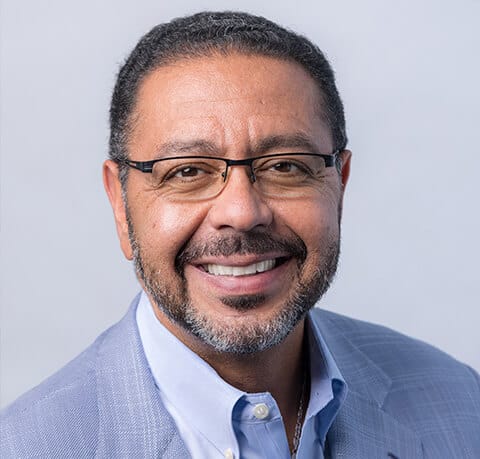 The FORM Hand, Wrist & Elbow Institute hand center of excellence is a medical practice that focuses on treatment of hand, wrist, forearm, and elbow conditions for patients of all ages and activity levels. We believe in earning the trust of our patients, not only by providing the highest quality and leading-edge medical care but also by treating each patient and their family with sincere compassion. The ultimate goal of our entire organization is to aid and support each patient as they navigate the healthcare process, which can be very stressful.
I can't express how much I appreciate Dr. Besh and his office. I had 3 visits and therapy when it was determined that I needed surgery. Even though I was a little nervous and reluctant, his office made me very comfortable with my decision. When surgery finally came around they greeted me warmly and I was out within a half a day and at home, resting. I can't say enough good things about Dr. Besh and his staff.
I was referred to see Dr. Besh because of the severe pain I was having in both of my thumbs. I couldn't open jars or even write for very long. He explained everything in detail and left nothing out so I knew what to expect. Thanks to the wonderful miracle surgeon Dr. Besh I am pain free. Everyone associated with Dr. Besh are wonderful and they treat you like family. If you want to be treated well and have a wonderful surgeon you must meet Dr. Besh.
My wife shattered her wrist ice skating in Lake Tahoe just before Christmas. We decided to come back to the Bay Area to have the surgery performed. After reading great reviews about Dr. Besh we made an appointment. Dr. Besh took the time to explain the procedure and made us feel extremely comfortable before and after the surgery. He even returned a phone call to us on New Year's Eve to make sure everything was well.
THE BEST! I have only been seen for a broken metacarpal, but I am so over-the-moon in love with the care I have received at FORM from Dr. Besh's staff. The care is excellent, and Dr. Besh was very professional, a warm person to speak with, and very understanding. I'm on mediCal and was able to see Dr. Besh because he sets aside his availability for people on state-funded care. I am forever grateful to Dr. Besh and his staff. A million stars.
Dr. Besh is by far one of the most pleasant, competent, and efficient doctors I have had the pleasure of seeing. I made a new patient appointment with him for a broken wrist resulting from a snowboarding incident, and he was able to operate on me the very next morning. We need more well-rounded doctors like Dr. Besh, who have the necessary expertise without sacrificing bedside manner and sociability. You are in great hands with Dr. Besh.
Find out what can cause that pain,
and what to do about it.
Restore motion and reduce pain.
Frequently Asked Questions
A qualified hand specialist is trained to diagnose and treat all problems related to the different structures in the hand, wrist, and forearm.
The hand is a unique area of the human body that is made up of bones, joints, ligaments, tendons, muscles, nerves, skin, and blood vessels. These elements must all be in good working order for the hand to function well.
The relationship between all these structures is delicate and refined. An injury or disease can affect any or all of these structures and impair the use of the hand.
Hand specialists have received additional specialized training in the treatment of hand problems. Many also have expertise with problems of the elbow, arm, and shoulder. Some treat only children, some treat only adults, and some treat both. Common problems treated include:
carpal tunnel syndrome
tennis elbow
wrist pain
sports injuries of the hand and wrist
fractures of the hand, wrist, and forearm
trigger finger
Other problems treated can include arthritis, nerve and tendon injuries, and congenital limb differences (birth defects).
Not all problems treated by a hand specialist need surgery. They often recommend nonsurgical treatments, such as medication, splints, therapy, or injections.
If you have pain in your fingers, hand, wrist, or arm, or if you have other upper-extremity related concerns, you may want to consult a hand specialist.
What is an orthopedic surgeon?
Orthopedic surgeons are devoted to the prevention, diagnosis, and treatment of disorders of the bones, joints, ligaments, tendons, and muscles.
Some orthopedists are generalists, while others specialize in certain areas of the body, such as:
Hip and knee
Foot and ankle
Shoulder and elbow
Hand
Spine
What does an orthopedic surgeon treat?
Orthopedic surgeons explore nonsurgical options first, such as pain medication or rehabilitation. They also have the expertise to perform surgery to repair an injury or correct a condition, if necessary.
Musculoskeletal pain is the number one reason why people visit their doctors each year.
Many people know that orthopedic surgeons treat broken bones, and replace painful joints, but did you know that orthopedic surgeons also treat patients for these problems?
Sports injuries
Back pain, ruptured disks, and spinal stenosis
Bone tumors
Carpal tunnel syndrome, hand arthritis, and hand injuries
Club foot, bow legs, and hip dysplasia
Orthopedic trauma
Limb lengthening
Achilles tendon injuries, bunions, and foot and ankle injuries
Osteoporosis
To learn about the treatment and management of these and many other orthopedic conditions, visit The American Academy of Orthopaedic Surgeons' (AAOS) patient education website, orthoinfo.org.
Why choose an orthopedic surgeon?
An orthopedic surgeon is an expert with extensive training in the proper diagnosis and the treatment (both nonsurgical and surgical) of injuries and diseases of the musculoskeletal system.
What does the upper extremity consist of?
The upper extremity consists of the shoulder, elbow, wrist, and hand. The upper limb is divided into three regions that consist of the arm, located between the shoulder and elbow joints; the forearm, which is between the elbow and wrist joints; and the hand, which is located distal to the wrist.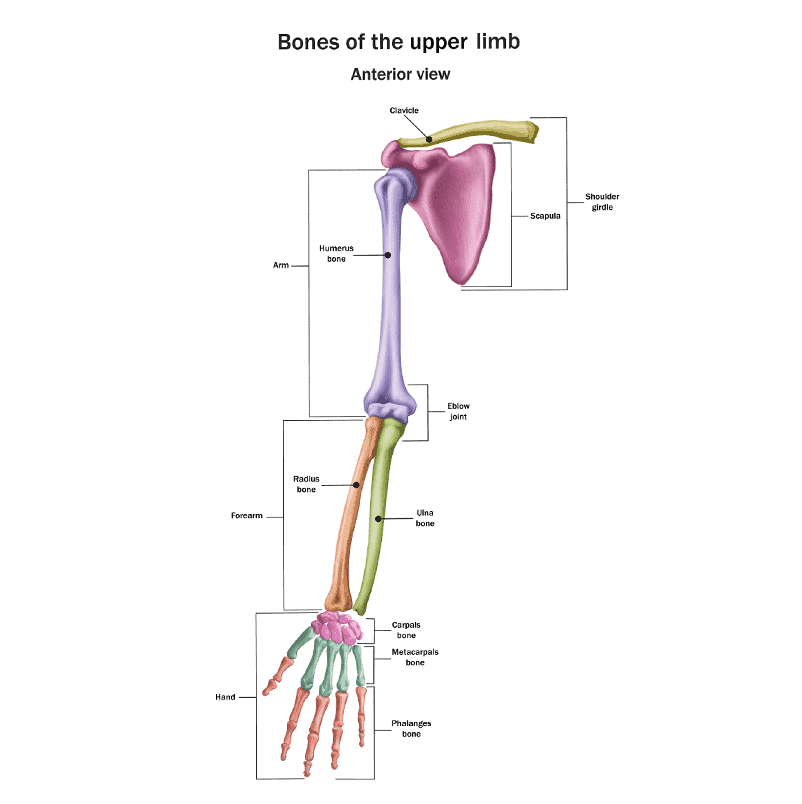 What is Dr. Besh's specialty?
Dr. Besh is a fellowship-trained and a board-certified orthopedic surgeon specializing in Hand, Wrist, and Elbow conditions. He is one of the few hand surgeons in Silicon Valley that has the Subspecialty Certificate in Surgery of the Hand and has over 15 years of experience focused on orthopedic hand conditions. 
Dr. Besh is an expert in upper extremity and hand conditions. If you are experiencing pain or discomfort in your hands, fingers, wrist, or elbow, or have additional concerns, request an appointment. 
Can FORM Hand, Wrist & Elbow help with a workers' compensation claim?
At FORM Hand, Wrist & Elbow, we understand the workers' compensation process and we are set up to report as needed for workers' compensation claims. 
Our team of specialists will provide you with an immediate diagnosis of the injury, corrective treatment, and medication if needed. We'll also discuss long-term options for recovery.
Why choose FORM Hand, Wrist & Elbow?
Dr. Besh is a fellowship-trained and a board-certified orthopedic surgeon specializing in Hand, Wrist, and Elbow conditions. He is one of the few hand surgeons in Silicon Valley that has the Subspecialty Certificate in Surgery of the Hand and has over 15 years of experience focused on orthopedic hand conditions.
For the convenience of our patients, we also offer additional services on-site including:
Hand Therapy
Digital X-Ray 
Open MRI
Precision SurgiCenter (outpatient surgery center)
Hand Therapy is defined as the art and science of rehabilitation of the upper extremity (hand, wrist, elbow, and shoulder). It combines occupational and physical therapy theory with comprehensive knowledge of the upper extremity structure, function, and activity. Hand therapy uses various therapeutic interventions to prevent impairment, restore function, and/or reverse the progression of hand and upper extremity conditions such as osteoarthritis and rheumatoid arthritis.
What are the benefits of Hand Therapy?
Since our hand therapists work closely with the physician and patient, often starting within days of the injury or surgery, patients experience the following benefits 
Reduction in overall treatment time due to accurate assessments, immediate care, and effective treatment.
Decreased medical costs due to faster recovery.
Reduced need for multiple medical providers in following a continuum of care protocol to ensure the best outcomes for patients.
Maximized rehabilitation outcomes for patients ensuring a faster return-to-work and a productive lifestyle.
Do you need a referral for Hand Therapy in the state of California?
To become a patient at FORM Hand Therapy you can either do a self-referral or obtain a referral from a physician, physician assistant, or nurse practitioner to start treatment. If you are not currently under the care of a physician for your hand, wrist, or elbow condition, you can schedule an appointment at FORM Hand, Wrist & Elbow Institute to be evaluated and treated by one of the top Orthopaedic Hand Surgeons in California, Basil R. Besh, M.D.